"Fast paced, thriving souks, and traditional mosques"
Marrakesh, one of the major cities in Morocco, is home to mosques, palaces, gardens and of course, the medina. Inside the medina and main square, El Fna, visitors will find a densely packed, walled city with mazelike alleys leading in every direction. This is the city where everything is cheap but nothing is free, so bring your bargaining tongue and a shopper's wallet!
Nothing really prepared us for Marrakech, and I'm not sure one really can be prepared. The medina is a setting unlike anything you'll find in western countries with people pulling at you, shouting for your attention, and stimulus in every direction.
The souks (shops) are a little calmer than the main square, but bring a new challenge of bartering. Every item is sold at a huge markup and it's up to the buyer to negotiate the price down.
One of our favorite things about the trip to Marrakech was the ease of booking activities from the city. As a major Moroccan hub, there are signs everywhere to book excursions to the desert, mountains, or other cities, all for nominal fees compared to western standards.
The desert was one of the best experiences we've ever had, and highly recommend to travelers going to Morocco. The sand dunes are gorgeous and being surrounded by so much beauty invites a sense of calm, especially after being in the city for a few days.
On the way to or from the desert, it's worth stopping by a few of the berber villages to see how locals live outside the major Moroccan cities. In these towns are where many of the amazing rugs, jewelry, and wood works found in the city are made.
Overall, we enjoyed our trip to Morocco. Depending on where you go, the quality and content of life differs drastically, so be sure to leave ample time to explore!
$photos_pull = get_posts( array( 'posts_per_page' => -1, 'post_type' => 'essential_grid', 'tax_query' => array( array( 'taxonomy' =>'essential_grid_category', 'field' => 'slug', 'terms' => $title, ) ) ) ); $photos = wp_list_pluck( $photos_pull, 'ID' ); echo do_shortcode('[ess_grid alias="travel_destination_photos" posts='.implode(',', $photos).']'); ?>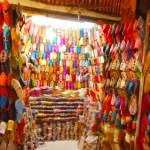 The Souks
Long maze of shops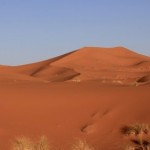 Sahara Desert Tour
Camel trek, sand board, and camp under the desert stars
El Fna
Large market square
El Badi Palace
Palace and ruins
Saadian Tombs
Restored tombs from early 1900's
Housing
$230
Food
$116
Transportation
$35
Note: The figures above represent the costs for two people
$posts_pull = get_posts( array( 'posts_per_page' => -1, 'post_type' => 'post', 'tax_query' => array( array( 'taxonomy' =>'category', 'field' => 'slug', 'terms' => $title, ) ) ) ); $posts = wp_list_pluck( $posts_pull, 'ID' ); echo do_shortcode('[ess_grid alias="travel_destination_posts" posts='.implode(',', $posts).']'); ?>
$current = get_the_ID(); $parent = wp_get_post_parent_id($current); $pages = get_pages(array('child_of'=>$parent)); $cities = wp_list_pluck( $pages, 'ID' ); echo do_shortcode('[ess_grid alias="travel_destination_cities" posts='.implode(',', $cities).']'); ?>