"Home to India's iconic Taj Mahal"
Agra is most well known for being home to the iconic Taj Mahal. The Taj Mahal is a grand mausoleum built for Mumtaz Mahal, the wife of Mughal ruler Shah Jahan. Other major sites in Agra include the Agra Fort, Jama Mosque, 'Baby Taj', and Akbar's tomb.
We came to Agra for the same reason most do, to see the Taj Mahal. Luckily, we happened to visit the Taj during National Heritage Week, and gained free entrance! The building is just as beautiful as it sounds and we truly enjoyed our visit.
Agra can be seen rather quickly, but there are still a number of noteworthy sites. Spend some time at the Agra Fort, touring some of Agra's gardens, and visiting the tombs of various royalty. Agra is the only Indian city we've been to that has sidewalks, so enjoy the opportunity to explore by foot!
$photos_pull = get_posts( array( 'posts_per_page' => -1, 'post_type' => 'essential_grid', 'tax_query' => array( array( 'taxonomy' =>'essential_grid_category', 'field' => 'slug', 'terms' => $title, ) ) ) ); $photos = wp_list_pluck( $photos_pull, 'ID' ); echo do_shortcode('[ess_grid alias="travel_destination_photos" posts='.implode(',', $photos).']'); ?>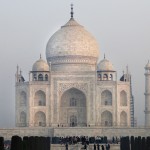 Taj Mahal
Iconic building in India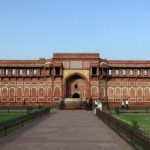 Agra Fort
UNESCO site and stronghold
Mehtab Bagh
Gardens with view of the Taj Mahal
Akbar's Tomb
Mughal emperor's tomb and gardens
Jama Masjid
One of the largest mosques in India
Baby Taj
First Mughal tomb made of marble
Housing
$31
Food
$48
Transportation
$20
Note: The figures above represent the costs for two people
$posts_pull = get_posts( array( 'posts_per_page' => -1, 'post_type' => 'post', 'tax_query' => array( array( 'taxonomy' =>'category', 'field' => 'slug', 'terms' => $title, ) ) ) ); $posts = wp_list_pluck( $posts_pull, 'ID' ); echo do_shortcode('[ess_grid alias="travel_destination_posts" posts='.implode(',', $posts).']'); ?>
$current = get_the_ID(); $parent = wp_get_post_parent_id($current); $pages = get_pages(array('child_of'=>$parent)); $cities = wp_list_pluck( $pages, 'ID' ); echo do_shortcode('[ess_grid alias="travel_destination_cities" posts='.implode(',', $cities).']'); ?>