"The city of lakes"
Udaipur is a city in Rajasthan, India. Set around a series of artificial lakes, it is known for its paintings and extravagant royal residences.
We came to Udaipur because we heard that it was the most relaxing place in the state of Rajasthan, and we were not disappointed! The beautiful lakes truly make the city what it is, and inspire an overall sense of calm. Most buildings in Udaipur have a rooftop terrace to take in the views, and are a great place to watch sunrises and sunsets.
While the city isn't as jam packed with things to do as other places in Rajasthan, it's the perfect spot to rest and unwind for a few days. We enjoyed our time in Udaipur and highly reccomend it on a Rajasthan tour!
$photos_pull = get_posts( array( 'posts_per_page' => -1, 'post_type' => 'essential_grid', 'tax_query' => array( array( 'taxonomy' =>'essential_grid_category', 'field' => 'slug', 'terms' => $title, ) ) ) ); $photos = wp_list_pluck( $photos_pull, 'ID' ); echo do_shortcode('[ess_grid alias="travel_destination_photos" posts='.implode(',', $photos).']'); ?>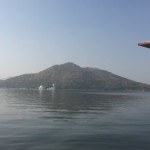 Lake Pichola
Lake with optional boat rides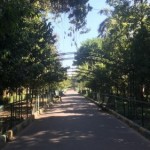 Gulab Bagh Gardens
Walking paths and garden area
Monsoon Palace
Palace on a mountaintop
City Palace
400 year old palace
Hathipole Market
Shopping area with paintings, jewelery, and goods
Pap's Juices
Juice and museli stand
Housing
$154
Food
$204
Transportation
$44
Note: The figures above represent the costs for two people
$posts_pull = get_posts( array( 'posts_per_page' => -1, 'post_type' => 'post', 'tax_query' => array( array( 'taxonomy' =>'category', 'field' => 'slug', 'terms' => $title, ) ) ) ); $posts = wp_list_pluck( $posts_pull, 'ID' ); echo do_shortcode('[ess_grid alias="travel_destination_posts" posts='.implode(',', $posts).']'); ?>
$current = get_the_ID(); $parent = wp_get_post_parent_id($current); $pages = get_pages(array('child_of'=>$parent)); $cities = wp_list_pluck( $pages, 'ID' ); echo do_shortcode('[ess_grid alias="travel_destination_cities" posts='.implode(',', $cities).']'); ?>