"World renowned nightlife, financial center, and technology hub."
Museums, beaches, renowned nightlife, and a gay friendly environment are the key components that make up Tel Aviv, a major city on Israel's coast. Known for being a tech and financial hub, Tel Aviv has the 3rd largest economy in the Middle East, ranking #31 for the most expensive city in the world.
We stayed in Tel Aviv for one week and must admit that we've been other places that we've enjoyed more. While the beaches were nice and the nightlife was great, we found the city to be very expensive.
Living in Israel is a symbolic and meaningful experience for people who practice Judaism, and we found that not knowing people in the city left us with a cursory view of what it was all about. Compared with historic places like Jerusalem, which has more to do and is more affordable, Tel Aviv isn't a place we're likely to return to.
For those still wanting to make the trip to Tel Aviv, check out the Jaffa area in the southern part of the city. There's a lot going on during any given day, it has plenty of authentic shops, and the people are very friendly. The Jaffa port is very scenic and the city holds a lot of history.
Overall, we're glad for the experience but would recommend other parts of Israel over a prolonged stay in Tel Aviv.
$photos_pull = get_posts( array( 'posts_per_page' => -1, 'post_type' => 'essential_grid', 'tax_query' => array( array( 'taxonomy' =>'essential_grid_category', 'field' => 'slug', 'terms' => $title, ) ) ) ); $photos = wp_list_pluck( $photos_pull, 'ID' ); echo do_shortcode('[ess_grid alias="travel_destination_photos" posts='.implode(',', $photos).']'); ?>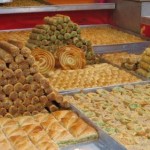 Carmel Market
Open air market with fresh goods and clothes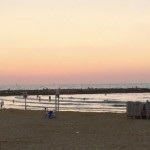 Port of Tel Aviv
Walking area lined with beaches
Jaffa Old Town
Lively neighborhood in south Tel Aviv
Miznon
Local pita sandwich shop
Dizengoff Center
Largest mall in Israel
Rothschild Boulevard
Central street with shopping, bars, and eateries
[ess_grid alias="photos-asia-israel-telaviv"]
Housing
$321
Food
$231
Transportation
$62
Note: The figures above represent the costs for two people
$posts_pull = get_posts( array( 'posts_per_page' => -1, 'post_type' => 'post', 'tax_query' => array( array( 'taxonomy' =>'category', 'field' => 'slug', 'terms' => $title, ) ) ) ); $posts = wp_list_pluck( $posts_pull, 'ID' ); echo do_shortcode('[ess_grid alias="travel_destination_posts" posts='.implode(',', $posts).']'); ?>
$current = get_the_ID(); $parent = wp_get_post_parent_id($current); $pages = get_pages(array('child_of'=>$parent)); $cities = wp_list_pluck( $pages, 'ID' ); echo do_shortcode('[ess_grid alias="travel_destination_cities" posts='.implode(',', $cities).']'); ?>