"Golden beaches, booming clubs, and lots of gold"
Varna is the biggest city on Bulgaria's section of the Black Sea Coast, and is near major beach resorts like the Golden Sands. It is also the headquarters for the Bulgarian navy and a popular holiday destination for many eastern european countries. Varna's claim to fame is the discovery of the oldest gold jewelry in the world during the Varna necropolis.
We came to Varna to explore more of the Black Sea Coast but ended up enjoying the city itself more! Varna is slightly bigger than Burgas and has many different things to do.
Exploring the town center and downtown areas is a great way to spend an afternoon or two, and the sea garden is a beautiful spot to look over the Black Sea and enjoy nature. For party-goers, Varna has a whole stretch of sand lined with bars and clubs, so the choices are endless. Varna is a great city to spend a few days in whether traveling solo, as a couple, or as a family.
$photos_pull = get_posts( array( 'posts_per_page' => -1, 'post_type' => 'essential_grid', 'tax_query' => array( array( 'taxonomy' =>'essential_grid_category', 'field' => 'slug', 'terms' => $title, ) ) ) ); $photos = wp_list_pluck( $photos_pull, 'ID' ); echo do_shortcode('[ess_grid alias="travel_destination_photos" posts='.implode(',', $photos).']'); ?>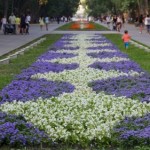 Varna Sea Garden
Largest park in Varna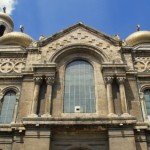 Dormition of the Mother of God Cathedral
Second largest cathedral in Bulgaria
Hotel Cherno More
Panoramic views of Varna from top restaurant floor
Stoyan Bachvarov Dramatic Theatre
Theatre with ballet and performances
Happy Bar and Grill
Bulgarian restaurant with good food and low prices
Housing
$93
Food
$138
Transportation
$23
Note: The figures above represent the costs for two people
$posts_pull = get_posts( array( 'posts_per_page' => -1, 'post_type' => 'post', 'tax_query' => array( array( 'taxonomy' =>'category', 'field' => 'slug', 'terms' => $title, ) ) ) ); $posts = wp_list_pluck( $posts_pull, 'ID' ); echo do_shortcode('[ess_grid alias="travel_destination_posts" posts='.implode(',', $posts).']'); ?>
$current = get_the_ID(); $parent = wp_get_post_parent_id($current); $pages = get_pages(array('child_of'=>$parent)); $cities = wp_list_pluck( $pages, 'ID' ); echo do_shortcode('[ess_grid alias="travel_destination_cities" posts='.implode(',', $cities).']'); ?>