"A fairytale capital in the mountains"
Veliko Tarnovo is a city near the center of Bulgaria as well as the country's former capital during the Second Bulgarian Empire. The city is built into a mountainside and attracts tourists because of its incredible views and Tsarevets Fortress.
Veliko Tarnovo was recommended to us by a friend, and is one of the best decisions we made in Bulgaria. To start, the views throughout Veliko Tarnovo are incredibly beautiful. At almost every spot in the city visitors can see cliffs and mountains, making it one of the prettier cities in Bulgaria. Another reason we loved Veliko Tarnovo was the small town vibe. Everyone seems to know each other and the city is very walkable, even though most of the directions lead uphill.
The city is centuries old, and was the capital of Bulgaria until the second century empire, when it was moved to Sofia. The thought was that once Bulgaria conquered the other Balkan countries, Sofia would be more central as a capital. Though this didn't work out successfully, it makes for an interesting story!
$photos_pull = get_posts( array( 'posts_per_page' => -1, 'post_type' => 'essential_grid', 'tax_query' => array( array( 'taxonomy' =>'essential_grid_category', 'field' => 'slug', 'terms' => $title, ) ) ) ); $photos = wp_list_pluck( $photos_pull, 'ID' ); echo do_shortcode('[ess_grid alias="travel_destination_photos" posts='.implode(',', $photos).']'); ?>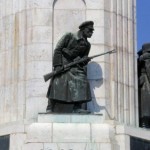 Free Veliko Tarnovo Walking Tour
Guided walking tour of the city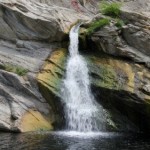 Kapinovo Waterfall
Waterfall with cliff jumping and pool areas
Tequila Bar
Local bar with large variety of drinks
Tsarevets Fortress
Fortress with church, views, and shows
Cathedral Rozhdestvo Bogorodichno
Church with sweeping views
Transfiguration Monastery
11th century monastery
Housing
$191
Food
$36
Transportation
$165
Note: The figures above represent the costs for two people
$posts_pull = get_posts( array( 'posts_per_page' => -1, 'post_type' => 'post', 'tax_query' => array( array( 'taxonomy' =>'category', 'field' => 'slug', 'terms' => $title, ) ) ) ); $posts = wp_list_pluck( $posts_pull, 'ID' ); echo do_shortcode('[ess_grid alias="travel_destination_posts" posts='.implode(',', $posts).']'); ?>
$current = get_the_ID(); $parent = wp_get_post_parent_id($current); $pages = get_pages(array('child_of'=>$parent)); $cities = wp_list_pluck( $pages, 'ID' ); echo do_shortcode('[ess_grid alias="travel_destination_cities" posts='.implode(',', $cities).']'); ?>