"Hometown of the Beatles and bustling port city"
Liverpool is a historic city in England less than an hour train ride from Manchester. During the 19th century, Liverpool thrived as a port city. With so many people using its ports for immigration and trade, it was known as the "New York of England" and much of its history originated from this time period. Years later, Liverpool became even more famously known for being the hometown of The Beatles.
Initially we had intended to spend more time in Liverpool, but ended up basing ourselves in Manchester to do more day trips throughout England. Transportation between Manchester and Liverpool is simple and inexpensive, so commuters can stay in their city of choice.
When we visited, it was a typical rainy day in England, but Liverpool was begging to be photographed even through the murky rain. We enjoyed walking along Albert Docks and exploring the Mersey maritime Museum. Downtown Liverpool is full of spunk (make sure to find a superlambanana) and the new Liverpool One in the center of town is a beautiful new development with tons of shops.
In hindsight, we should have stayed in Liverpool and commuted to Manchester, but what we did experience was enough for us to get a nice taste of what the port city had to offer!
$photos_pull = get_posts( array( 'posts_per_page' => -1, 'post_type' => 'essential_grid', 'tax_query' => array( array( 'taxonomy' =>'essential_grid_category', 'field' => 'slug', 'terms' => $title, ) ) ) ); $photos = wp_list_pluck( $photos_pull, 'ID' ); echo do_shortcode('[ess_grid alias="travel_destination_photos" posts='.implode(',', $photos).']'); ?>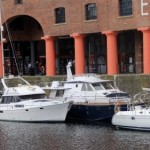 Albert Docks
Docks lining the Liverpool waterline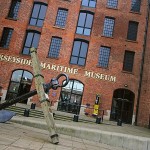 Merseyside Maritime Museum
Interactive history museum
Liverpool ONE
Shopping and social center Cost
Superlambanana
Cross between a lamb and banana sculpture
Liverpool Central Library
Multi-level library, largest in Liverpool
Cavern Club
Description: Live music day and night
Housing
$0
Food
$5
Transportation
$31
Note: The figures above represent the costs for two people
$posts_pull = get_posts( array( 'posts_per_page' => -1, 'post_type' => 'post', 'tax_query' => array( array( 'taxonomy' =>'category', 'field' => 'slug', 'terms' => $title, ) ) ) ); $posts = wp_list_pluck( $posts_pull, 'ID' ); echo do_shortcode('[ess_grid alias="travel_destination_posts" posts='.implode(',', $posts).']'); ?>
$current = get_the_ID(); $parent = wp_get_post_parent_id($current); $pages = get_pages(array('child_of'=>$parent)); $cities = wp_list_pluck( $pages, 'ID' ); echo do_shortcode('[ess_grid alias="travel_destination_cities" posts='.implode(',', $cities).']'); ?>