"Iconic sights, high energy, endless parks, and cultural melting pot"
London, England's capital, is a major European city jam packed with culture, things to do, and diversity. In the heart of the city stands iconic buildings like the Houses of Parliament, the London Eye, and the Big Ben clock tower. Throughout the rest of its many neighborhoods countless activities and sights can be explored to uncover the 'hidden London'.
We were surprised at how much we enjoyed our time in London. Having previously been in Paris, we assumed that London would be just another big city. We were happily proven wrong as we eagerly explored as many neighborhoods as we could during our two week stay.
Each area of London is different and has it's own feel, style, and energy. Central London is where everything is happening, but tends to be packed with more tourists, while the business districts and neighborhoods further out contain more local charm.
One thing tourists can't escape anywhere in London is the exorbitant prices. It's an expensive city from the transport system to accommodation and food, so come prepared to spend more than anywhere else in Europe. We were able to cut costs a bit by grocery shopping instead of eating out, and by visiting many of the free attractions.
The nice thing about London is that it's a slower paced city than places like New York and San Fransisco, but it still has a lot going on all the time. Costs aside, London is definitely a place we'd like to return to and highly recommend to any traveler!
$photos_pull = get_posts( array( 'posts_per_page' => -1, 'post_type' => 'essential_grid', 'tax_query' => array( array( 'taxonomy' =>'essential_grid_category', 'field' => 'slug', 'terms' => $title, ) ) ) ); $photos = wp_list_pluck( $photos_pull, 'ID' ); echo do_shortcode('[ess_grid alias="travel_destination_photos" posts='.implode(',', $photos).']'); ?>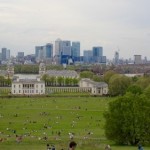 Greenwich Park
Huge park sitting on the Meridian line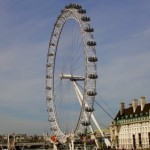 London Eye
Iconic observation wheel
Elizabeth Tower (Big Ben)
Iconic national timepiece
Buckingham Palace
Home of the Royal family
Hamley's"
5-story interactive toy store
Choccywoccydoodah
Chocolate shop and cafe
Housing
$591
Food
$332
Transportation
$152
Note: The figures above represent the costs for two people
$posts_pull = get_posts( array( 'posts_per_page' => -1, 'post_type' => 'post', 'tax_query' => array( array( 'taxonomy' =>'category', 'field' => 'slug', 'terms' => $title, ) ) ) ); $posts = wp_list_pluck( $posts_pull, 'ID' ); echo do_shortcode('[ess_grid alias="travel_destination_posts" posts='.implode(',', $posts).']'); ?>
$current = get_the_ID(); $parent = wp_get_post_parent_id($current); $pages = get_pages(array('child_of'=>$parent)); $cities = wp_list_pluck( $pages, 'ID' ); echo do_shortcode('[ess_grid alias="travel_destination_cities" posts='.implode(',', $cities).']'); ?>