"Industrial hub turned artist city"
Manchester is a major industrial city in northwest England. Originally built on a series of canals that still reach all the way to London, Manchester has grown from an industrial hub to an artsy, up and coming major city.
We came to Manchester to stay with a friend and ended up staying much longer than anticipated. Manchester isn't a particularly great tourist destination, but it is a good city to hit the pause button in.
The general cost of living is far less than it is in London, and Manchester is only 45 minutes by train from Liverpool and 30 minutes from one of the UK's national park's, the Peak District. For those wishing to uncover the history of Manchester itself, there are a number of museums and historical sites from the industrial period that still remain in the city. The nightlife is also strong in Manchester with plenty of options for partiers to choose from.
Realistically, the best of Manchester can be seen in a few days. When we arrived we happened to be in "travel limbo" on where to go next, so we took our time in the city. We caught up on some work, rested from the physical toll that travel takes, and took some amazing day trips to Liverpool and the Peak District.
While we wouldn't choose Manchester as a destination to return to for a vacation, it's a good in between place to spend a few days for those traveling more of the UK.
$photos_pull = get_posts( array( 'posts_per_page' => -1, 'post_type' => 'essential_grid', 'tax_query' => array( array( 'taxonomy' =>'essential_grid_category', 'field' => 'slug', 'terms' => $title, ) ) ) ); $photos = wp_list_pluck( $photos_pull, 'ID' ); echo do_shortcode('[ess_grid alias="travel_destination_photos" posts='.implode(',', $photos).']'); ?>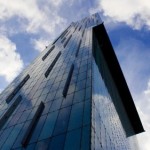 Cloud 23
Bar/cafe with city views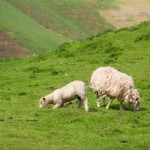 Peak District
National Park short drive from city center
Slattery
Chocolate shop and bakery
Castlefield
Industrial history area
Chetham's Library
Oldest library in the UK
Housing
$290
Food
$312
Transportation
$276
Note: The figures above represent the costs for two people
$posts_pull = get_posts( array( 'posts_per_page' => -1, 'post_type' => 'post', 'tax_query' => array( array( 'taxonomy' =>'category', 'field' => 'slug', 'terms' => $title, ) ) ) ); $posts = wp_list_pluck( $posts_pull, 'ID' ); echo do_shortcode('[ess_grid alias="travel_destination_posts" posts='.implode(',', $posts).']'); ?>
$current = get_the_ID(); $parent = wp_get_post_parent_id($current); $pages = get_pages(array('child_of'=>$parent)); $cities = wp_list_pluck( $pages, 'ID' ); echo do_shortcode('[ess_grid alias="travel_destination_cities" posts='.implode(',', $cities).']'); ?>