"The wine capital of France"
Bordeaux is known for being one of France's primary wine regions and is home to a variety of vineyards. It also has many art museums, old mansions, and public gardens.
We came to Bordeaux to check out France's wine region. Having lived an hour from Napa Valley, we wanted to see what all the hype was about. We found out that wine tasting is different in France than the USA and wrote about it in greater detail here.
Since it wasn't the experience we were expecting, the weekend was a bit of a bust for us. We had a great Airbnb with a wonderful host but didn't find ourselves overeager to return to Bordeaux again.
This being said, if you plan well in advance, speak French, and know your French wines, Bordeaux may be a great trip to take!
$photos_pull = get_posts( array( 'posts_per_page' => -1, 'post_type' => 'essential_grid', 'tax_query' => array( array( 'taxonomy' =>'essential_grid_category', 'field' => 'slug', 'terms' => $title, ) ) ) ); $photos = wp_list_pluck( $photos_pull, 'ID' ); echo do_shortcode('[ess_grid alias="travel_destination_photos" posts='.implode(',', $photos).']'); ?>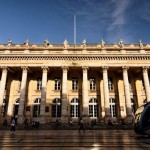 Grand Théâtre de Bordeaux
Ballet and Opera house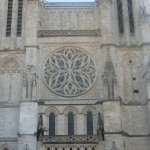 Bordeaux Cathedral
Historical landmark
Tour Pey Berland
Panoramic views
La Maison du Pata Negra
Wine and appetizers
Housing
$185
Food
$95
Transportation
$254
Note: The figures above represent the costs for two people
$posts_pull = get_posts( array( 'posts_per_page' => -1, 'post_type' => 'post', 'tax_query' => array( array( 'taxonomy' =>'category', 'field' => 'slug', 'terms' => $title, ) ) ) ); $posts = wp_list_pluck( $posts_pull, 'ID' ); echo do_shortcode('[ess_grid alias="travel_destination_posts" posts='.implode(',', $posts).']'); ?>
$current = get_the_ID(); $parent = wp_get_post_parent_id($current); $pages = get_pages(array('child_of'=>$parent)); $cities = wp_list_pluck( $pages, 'ID' ); echo do_shortcode('[ess_grid alias="travel_destination_cities" posts='.implode(',', $cities).']'); ?>