"A French and German blend of culture and architecture"
Sitting near the German border, Strasbourg is known for its blend of French and German architecture as well as the Gothic Cathédrale Notre-Dame, featuring animated shows from its astronomical clock.
We visited Strasbourg to see a friend who lived there, and probably will go back for the same reason. Strasbourg is a quaint city; quiet, well-maintained, and a nice college town. With the locals on the younger side and eager to help newcomers, it's also a great city to learn French! It's closer to Germany than it is to anywhere else in France, but visitors can get to Paris within 2 hours by train.
The French have a number of fantastic cuisines, and Strasbourg is no different. Enjoy a full meal of cheese fondue or try the local specialty, Flammekueche at a number of different restaurants. Almost everyone can find a new food to enjoy here – just make sure you show up during lunch and dinner hours or you'll find everything has closed.
While it wasn't an action packed city with tons of things to do, Strasbourg is  a nice place to visit to go to museums or to take a break from the busier cities.
$photos_pull = get_posts( array( 'posts_per_page' => -1, 'post_type' => 'essential_grid', 'tax_query' => array( array( 'taxonomy' =>'essential_grid_category', 'field' => 'slug', 'terms' => $title, ) ) ) ); $photos = wp_list_pluck( $photos_pull, 'ID' ); echo do_shortcode('[ess_grid alias="travel_destination_photos" posts='.implode(',', $photos).']'); ?>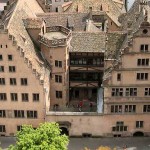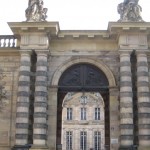 Palais Rohan
Historical Site
Strasbourg Cathedral
Church
La Cloche a Fromage
Fondue
Barrage Vauban
17th century bridge
Housing
$0
Food
$125
Transportation
$95
Note: The figures above represent the costs for two people
$posts_pull = get_posts( array( 'posts_per_page' => -1, 'post_type' => 'post', 'tax_query' => array( array( 'taxonomy' =>'category', 'field' => 'slug', 'terms' => $title, ) ) ) ); $posts = wp_list_pluck( $posts_pull, 'ID' ); echo do_shortcode('[ess_grid alias="travel_destination_posts" posts='.implode(',', $posts).']'); ?>
$current = get_the_ID(); $parent = wp_get_post_parent_id($current); $pages = get_pages(array('child_of'=>$parent)); $cities = wp_list_pluck( $pages, 'ID' ); echo do_shortcode('[ess_grid alias="travel_destination_cities" posts='.implode(',', $cities).']'); ?>