"Bath houses, ruin bars, fantastic food, and rich history"
Budapest, the capital of Hungary, is a stunning city split into two sections; Buda and Pest. The Daube river divides hilly Buda from city bustling Pest, and several bridges create convenient transportation paths between the two sides. With sweeping views from Fishermen's Bastion, Castle Hill, and the Hungarian Parliament, Budapest is a city that anyone can fall in love with.
We enjoyed our time in Budapest and even met my Dad here for a few days. Budapest has so many sections to it that visitors could spend quite some time here and not get bored. The food scene in Budapest is fantastic, and we enjoyed several meals at a variety of restaurants during our stay.
We also experienced one of the many bath houses in Budapest, and recommend the experience to those who visit Hungary. For those who enjoy nightlife, be sure to check out the renowned ruin bars for a crazy evening. With a 270 to 1(USD) exchange rate, dozens of beautiful buildings, a bustling nightlife, and great food, Budapest is a must-visit city.
$photos_pull = get_posts( array( 'posts_per_page' => -1, 'post_type' => 'essential_grid', 'tax_query' => array( array( 'taxonomy' =>'essential_grid_category', 'field' => 'slug', 'terms' => $title, ) ) ) ); $photos = wp_list_pluck( $photos_pull, 'ID' ); echo do_shortcode('[ess_grid alias="travel_destination_photos" posts='.implode(',', $photos).']'); ?>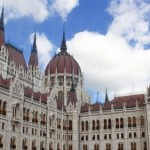 Hungarian Parliament Building
Beautiful legislative building with tours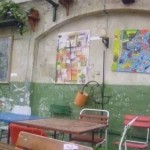 Szimpla Kert Ruin Pub
Description: Epicenter of Budapest nightlife
Fisherman's Bastion
Viewing terrace with walking paths and church
Shoes on the Danube Bank
WW2 memorial
Bors GasztroBar
Dozens of amazing soups and sandwiches
Széchenyi Thermal Baths
Largest medicinal bath in Europe
Housing
$161
Food
$87
Transportation
$116
Note: The figures above represent the costs for two people
$posts_pull = get_posts( array( 'posts_per_page' => -1, 'post_type' => 'post', 'tax_query' => array( array( 'taxonomy' =>'category', 'field' => 'slug', 'terms' => $title, ) ) ) ); $posts = wp_list_pluck( $posts_pull, 'ID' ); echo do_shortcode('[ess_grid alias="travel_destination_posts" posts='.implode(',', $posts).']'); ?>
$current = get_the_ID(); $parent = wp_get_post_parent_id($current); $pages = get_pages(array('child_of'=>$parent)); $cities = wp_list_pluck( $pages, 'ID' ); echo do_shortcode('[ess_grid alias="travel_destination_cities" posts='.implode(',', $cities).']'); ?>