"Small town charm in southern Ireland"
Dingle is a growing town near Kerry, Ireland. Though it is the only town on the Dingle Peninsula, it sits near other major towns, Tralee, to the north, and Killarney, south. Dingle has had a large increase in tourism in recent years, but is also financed by fishing and agriculture. The Dingle Bay even has its own resident dolphin, Fungie, who has lived in the bay since 1983.
We came to Dingle after being advised by a family member that it was "the place to be". We were not disappointed! Though not nearly as bustling as Killarney or Dublin, Dingle has a small town charm that can't be ignored. All of the street buildings are painted different colors, and every shop is locally owned. For the outdoor enthusiasts, there are so many places along the peninsula and just a short drive away to climb, bike, or explore. If you're looking for a relaxing "up-north" and small town feel with fantastic views for a vacation, Dingle is a great place to visit.
$photos_pull = get_posts( array( 'posts_per_page' => -1, 'post_type' => 'essential_grid', 'tax_query' => array( array( 'taxonomy' =>'essential_grid_category', 'field' => 'slug', 'terms' => $title, ) ) ) ); $photos = wp_list_pluck( $photos_pull, 'ID' ); echo do_shortcode('[ess_grid alias="travel_destination_photos" posts='.implode(',', $photos).']'); ?>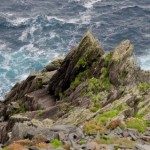 Slea Head
Tip of the Dingle Peninsula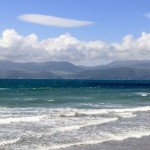 Ring of Kerry
Scenic route
Dingle Town
Shops and places to eat
Murphy's Ice Cream
Creamy ice cream made in Dingle
Inch Beach
Beach where you can drive on the sand
Housing
$0
Food
$67
Transportation
$0
Note: The figures above represent the costs for two people
$posts_pull = get_posts( array( 'posts_per_page' => -1, 'post_type' => 'post', 'tax_query' => array( array( 'taxonomy' =>'category', 'field' => 'slug', 'terms' => $title, ) ) ) ); $posts = wp_list_pluck( $posts_pull, 'ID' ); echo do_shortcode('[ess_grid alias="travel_destination_posts" posts='.implode(',', $posts).']'); ?>
$current = get_the_ID(); $parent = wp_get_post_parent_id($current); $pages = get_pages(array('child_of'=>$parent)); $cities = wp_list_pluck( $pages, 'ID' ); echo do_shortcode('[ess_grid alias="travel_destination_cities" posts='.implode(',', $cities).']'); ?>