"Pubs, parks, and castles"
The capital of Ireland, Dublin, is one of Ireland's biggest cities. Sitting on the eastern coast of Ireland, Dublin is filled with pubs, shops, and Irish culture. The Temple Bar area has plenty of nightlife and is lined with bars and pubs, while famously known Grafton Street is the primary street performing hub and shopping area in Dublin.
We didn't spend as much time as we would have liked to in Dublin, primarily because of the cost of living and the timing of our travels. Dublin, and Ireland as a whole, is one of the more expensive european countries. Cheap accommodation can be found at hostels, but hotels and Airbnb's in Dublin rarely start lower than $60 per night. With nearby countries costing a third of that price for an entire apartment rental, it was hard to justify a long stay.
However, the time we did spend exploring the city was enjoyable, albeit the frequent rain that the UK and Ireland know too well. Dublin is famed for its pubs and nightlife, and it stands up to that honor with plenty of places to grab a pint and have an enjoyable evening.
For shoppers, Grafton street and the surrounding area is a fun place to walk around, though it has become very touristy. Dublin is a great place to start an Ireland trip, though we'd recommend heading to some of the more scenic places like Dingle or Killarney for a more local experience!
$photos_pull = get_posts( array( 'posts_per_page' => -1, 'post_type' => 'essential_grid', 'tax_query' => array( array( 'taxonomy' =>'essential_grid_category', 'field' => 'slug', 'terms' => $title, ) ) ) ); $photos = wp_list_pluck( $photos_pull, 'ID' ); echo do_shortcode('[ess_grid alias="travel_destination_photos" posts='.implode(',', $photos).']'); ?>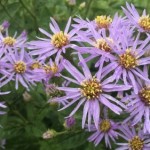 National Botanical Gardens
Flowers, plants, and greenhouses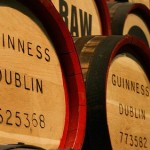 Guiness Storehouse
Brewery experience, tasting, and bar
St. Stephens Green
Park near city center
Grafton Street
Main shopping street with buskers
Fitzsimons Temple Bar
Bar and hotel with live music and TV's
Trinity College
Research university with historic library
Housing
$317
Food
$83
Transportation
$267
Note: The figures above represent the costs for two people
$posts_pull = get_posts( array( 'posts_per_page' => -1, 'post_type' => 'post', 'tax_query' => array( array( 'taxonomy' =>'category', 'field' => 'slug', 'terms' => $title, ) ) ) ); $posts = wp_list_pluck( $posts_pull, 'ID' ); echo do_shortcode('[ess_grid alias="travel_destination_posts" posts='.implode(',', $posts).']'); ?>
$current = get_the_ID(); $parent = wp_get_post_parent_id($current); $pages = get_pages(array('child_of'=>$parent)); $cities = wp_list_pluck( $pages, 'ID' ); echo do_shortcode('[ess_grid alias="travel_destination_cities" posts='.implode(',', $cities).']'); ?>