"Yellow sand beaches, high rise resorts, and 300 days of sun"
Málaga is a port city in southern Spain, and sits on the Costa del Sol. While the coast is best known for being a resort-heavy area, there are plenty of places to have a relaxing and non touristy trip.Malaga is packed with yellow, sandy beaches, and has many historic city attractions as well. Be sure to visit the ancient Alcazaba and roman theatre ruins, along with Malaga's Renaissance cathedral.
Malaga was a last minute decision for us, and ended up being a fantastic place to spend two weeks. We shared a flat with another couple that we met in Bulgaria, and spent our first week exploring the city and surrounding areas. Malaga is a laid back coastal city, but has all the conveniences that one would need without the tourist traps. It was warm enough to spend time at the park and the beach, even in late September. Malaga is a great place to base if you intend to explore more of the coast, and is a sizable city to explore just on its own.
$photos_pull = get_posts( array( 'posts_per_page' => -1, 'post_type' => 'essential_grid', 'tax_query' => array( array( 'taxonomy' =>'essential_grid_category', 'field' => 'slug', 'terms' => $title, ) ) ) ); $photos = wp_list_pluck( $photos_pull, 'ID' ); echo do_shortcode('[ess_grid alias="travel_destination_photos" posts='.implode(',', $photos).']'); ?>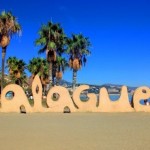 Malagueta Beach
Well known beach in Malaga
Day trip to Mijas
White painted city 35km from Malaga
Alcabaza
Palace fortification from the 11th century
Malaga Port
Waterfront promenade with shopping and restaurants
Catedral de Malaga
Renaissance cathedral, second largest in southern Spain
Roman Theatre
Amphitheater from 1st century AD
Housing
$415
Food
$280
Transportation
$10
Note: The figures above represent the costs for two people
$posts_pull = get_posts( array( 'posts_per_page' => -1, 'post_type' => 'post', 'tax_query' => array( array( 'taxonomy' =>'category', 'field' => 'slug', 'terms' => $title, ) ) ) ); $posts = wp_list_pluck( $posts_pull, 'ID' ); echo do_shortcode('[ess_grid alias="travel_destination_posts" posts='.implode(',', $posts).']'); ?>
$current = get_the_ID(); $parent = wp_get_post_parent_id($current); $pages = get_pages(array('child_of'=>$parent)); $cities = wp_list_pluck( $pages, 'ID' ); echo do_shortcode('[ess_grid alias="travel_destination_cities" posts='.implode(',', $cities).']'); ?>