"Small town charm, cozy restaurants, and quiet beaches"
Falmouth is a small town in Cape Cod, Massachusetts. It's a great place to escape the busy life and relax for summer vacation or a winter hideaway. The people are nice, the restaurants are cozy, and the lake is beautiful.
We came to Falmouth to work with two of our clients who live there. Though it was winter time when we visited, the whole town had a beautiful winter charm. The aged trees looked gorgeous draped in snow, and sipping tea while overlooking the winter wonderland was a nice treat.
Falmouth is filled with 'ma and pop' type restaurants, which means the food is good and you can rest easy knowing that you're supporting a Falmouth resident with your purchase. We enjoyed many meals at local restaurants and  enjoyed talking with the owners.
In the summertime, Falmouth is definitely a great family vacation spot. Bring a book and a beach towel to relax for a while!
$photos_pull = get_posts( array( 'posts_per_page' => -1, 'post_type' => 'essential_grid', 'tax_query' => array( array( 'taxonomy' =>'essential_grid_category', 'field' => 'slug', 'terms' => $title, ) ) ) ); $photos = wp_list_pluck( $photos_pull, 'ID' ); echo do_shortcode('[ess_grid alias="travel_destination_photos" posts='.implode(',', $photos).']'); ?>
The Knob
Walking trail with lookout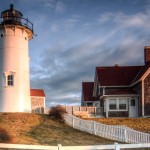 Nobska Lighthouse
Historic Sight
Main Street
Street lined with local shops
Shining Sea Bikeway
10 mile bike trail
The Daily Brew
Local coffee shop with live music
Housing
$0
Food
$250
Transportation
$0
Note: The figures above represent the costs for two people
$posts_pull = get_posts( array( 'posts_per_page' => -1, 'post_type' => 'post', 'tax_query' => array( array( 'taxonomy' =>'category', 'field' => 'slug', 'terms' => $title, ) ) ) ); $posts = wp_list_pluck( $posts_pull, 'ID' ); echo do_shortcode('[ess_grid alias="travel_destination_posts" posts='.implode(',', $posts).']'); ?>
$current = get_the_ID(); $parent = wp_get_post_parent_id($current); $pages = get_pages(array('child_of'=>$parent)); $cities = wp_list_pluck( $pages, 'ID' ); echo do_shortcode('[ess_grid alias="travel_destination_cities" posts='.implode(',', $cities).']'); ?>