"The city that never sleeps"
New York City is a place unlike any other. Songs are written about it, movies are shot in the recognizable Times Square, and people from all over the world flock to the city of lights every year. It's a New York state of mind.
Having lived near San Fransisco, we thought we were prepared for NYC, but it was a completely different experience than the west coast.
Visitors may have a hard time grasping how big of a city New York is until you're actually there. We found that the three days we planned was not enough time to fully explore even one of New York City's authentic neighborhoods.
New York City's food scene is unlike anywhere else in the world. With such a diverse and big city, the food options are endless! From All-American, Indian, Chinese, Thai, Italian, and just about everything in between, there are enough options to never eat at the same place twice.
With so many things do, see, and eat, we truly enjoyed our time in New York. The big drawback is that it is a very expensive city to live in or visit. All of the food costs are higher than the national average, almost all major attractions cost money to see, and finding a place to stay can be difficult because of how fast things book and how few budget options are available.
Overall, New York City is a place worth visiting, just don't forget to bring your wallet!
$photos_pull = get_posts( array( 'posts_per_page' => -1, 'post_type' => 'essential_grid', 'tax_query' => array( array( 'taxonomy' =>'essential_grid_category', 'field' => 'slug', 'terms' => $title, ) ) ) ); $photos = wp_list_pluck( $photos_pull, 'ID' ); echo do_shortcode('[ess_grid alias="travel_destination_photos" posts='.implode(',', $photos).']'); ?>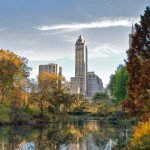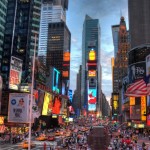 Times Square
Busy shopping square in center of the city
Statue of Liberty
Iconic American figure
Broadway Show
Live shows with singing and dancing
Brooklyn Bagel and Coffee
Breakfast spot with dozens of cream cheeses
Black Tap
Burger bar with massive milkshakes
Housing
$146
Food
$115
Transportation
$570
Note: The figures above represent the costs for two people
$posts_pull = get_posts( array( 'posts_per_page' => -1, 'post_type' => 'post', 'tax_query' => array( array( 'taxonomy' =>'category', 'field' => 'slug', 'terms' => $title, ) ) ) ); $posts = wp_list_pluck( $posts_pull, 'ID' ); echo do_shortcode('[ess_grid alias="travel_destination_posts" posts='.implode(',', $posts).']'); ?>
$current = get_the_ID(); $parent = wp_get_post_parent_id($current); $pages = get_pages(array('child_of'=>$parent)); $cities = wp_list_pluck( $pages, 'ID' ); echo do_shortcode('[ess_grid alias="travel_destination_cities" posts='.implode(',', $cities).']'); ?>